Celebrating 40 Years – Book
We are delighted to present the Societies first publication this year. The book is titled: "Society of Cork Potters Celebrating 40 Years"..
The list of places where it is currently for sale:
DBI Blackrock Rd Cork
The Crawford Gallery
The Glucksman Gallery
Cork Craft And Design, Patrick's Mills Douglas
Kerrs Bookshop Clonakilty
The Loft Gallery Clonakilty
The Blue House Gallery Schull
Millcove Gallery Kenmare
The Hunt Museum Limerick
Charlie Byrne Bookshop Galway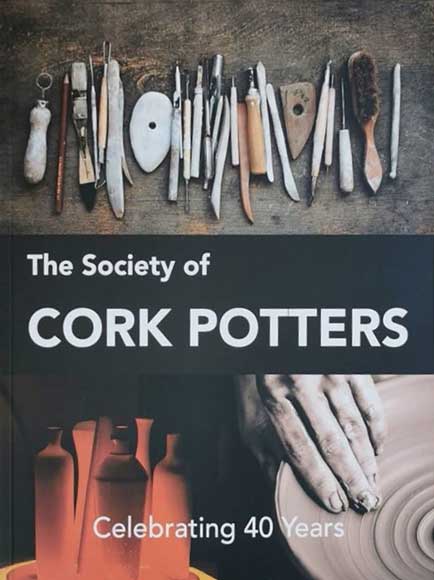 While many of our current stockists may be closed, the book can also be purchased directly from the Society. The purchase button will open an email addressed to the Society. Send us a mail letting us know your postal address and we can raise an invoice for you.
ISBN: 978-0-9933176-5-1